Blues In My Seoul !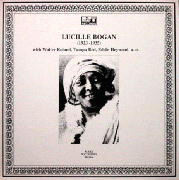 Tom Casey, an intrepid web hunter, has sent us a link to a site that he has found in which the author has compiled a list of all the Document Records titles that were released on vinyl:

Click here for the Document Records LP covers

Click here for the Document BD series

This site was put together by Mojo at Old Blues (the only name we have to go on) and is based in Korea (presumably the Southern part of the peninsula).

Thank you Tom and Mojo.